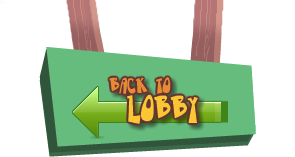 ---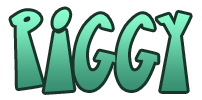 Facts about Piggy "Willberforce" Pig

Piggy
is the
Banana Cabana
's head chef who enjoys cooking food and (in one episode) dancing. He is known to be ninja styled. He has a
 Russian
 accent and speaks broken English. His main catchphrase is "I SCOOP YOU!".
Piggy "Willberforce" Pig



haha penis

Gender:
Pig
Species:
Regular name: Pig
Scientific name: Sus scrofa domesticus
Age:
23
Birthday:
72
Hair color:
Pink
Eye color:
Black
Personal Information
Affiliations:
 
None
Occupation:
 
Chef of the Banana Cabana
Being friends with Duck, Howie, Bunny, Sloth, Narwhal, Octo
Residence:
 
Banana Cabana, Chinese Food Court
Aliases:
 
None
Friends:
 
Duck, Octo, Howie, Bunny, Narwhal, Ostrich, Hoofless Pig, Noseless Pig, Flamingo others
Enemies:
 
Poodle, Batty
Love Interests:
 
Miss Piggy
Interests:
 
Cooking, Ninjisu
Fears:
 
Dark places, scary items, Master Ferrel (his former teacher) showing up suddenly, etc.
Family
Parents:
Dad, Mom
Spouse(s):
None
Children:
Peppa, Fry, Crabby, Poop, Sofia, Chesse, Drink, Guy, Fiona, Spongebob, Dory, Miss Pig, Cookie
Siblings:
Dirk Danger (potential cousin), Miss Piggy
Pets:
Miss Piggy
Others:
None
Appearance
Piggy is an orange naked pig with blue underpants and a chef hat. He usually carries around a spoon which he uses to scoop things.
Personality
Piggy is an angry chef who hates everything. He is very rude and thinks that any food in the world that isn't his own is garbage. He is basically a cartoon version of Gordon Ramsay. He doesn't seem to care much for his fellow employees at the hotel as he never addresses them by their real names and instead calls them by some nickname ending in the word "thing".
Names for other people
Piggy gives out names to the other people at the hotel. These are what they are.
Appearances
Piggy appears in every episode on the show except Fizz Fuzz Bang, Insane in the Brain, Figure Fights and Sun Scream.
Counterparts
Mung Daal (Chowder, both are short tempered chefs)
For more counterparts, see: Counterparts.
Trivia
It always rains on his birthday.
His catchphrase is "I SCOOP YOU!!!"
His dad is Dirk Danger
He refers to himself as Piggy rather than I.
He refers to Howie as "dog thing," Sloth as "lazy weird thing," Duck as "bird thing," Octo as "many arm thing," Bunny as "buck tooth thing," and Narwhal as "horned whale thing."

The only person he doesn't give a nickname to is Bunny.

In one episode, Piggy said he wanted to be a Porquette ever since he was little.
In Robo-Howie, he called Robo-Howie, Howie. This means that he holds respect for people that actually stands up to fight them and beat him in a fight, which is what Robo-Howie did.
In the first episodes, he had a pointy poking stick instead of a scoop.
Piggy was taught to be a ninjitsu chef by his master.
Pigy is two inches short of becoming a Porquette.
It is hinted in the show that he might be secretly in love with Bunny, yet this is shown rarely.
Piggy is light orange in color.
Piggy wears a light purple underwear.
Piggy had feelings for a wart hog called Warty and Batina (batty in a girl costume).
In Mini Movies, Piggy's middle name is Willberforce
Piggy also has a bad temper during a season and over a few episodes.
Piggy has a fear about taking photos
Piggy is the only main character that also has Howie's stunts.
Gallery And Videos
Community content is available under
CC-BY-SA
unless otherwise noted.