All Dog No Danger
Season 1, Episode ? (108a)
Air date
February 26, 2011 (Canada)
June 22, 2011 (US)
Episode guide
Previous
Production Order: Guess Who's Coming to Lunch
Broadcast Order: ?
Next
Production Order: Cowboy Cabana
Broadcast Order: ?
All Dog No Danger is the first part in the eighth double-bill of Almost Naked Animals.
Synopsis
When Howie finds out he is out of the Dirk Danger fantasy camp, He is heartbroken, he even doesn't eat his fruity noodles. Then Octo suggests he find a new hero
Plot
to be added
Characters who appeared in this episode
Howie
Octo
Piggy
Duck
Bunny
Sloth
Poodle
Batty
Shrimp
Trivia
Batty's signature is a heart with wings
Sloth and Howie almost kiss
Piggy adds hero after some words like hero nap and hero bathroom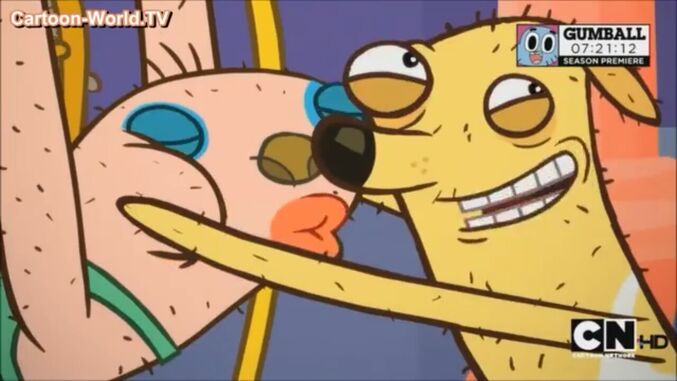 ==Gallery==
to be added
Adult Humor
Howie kisses Shrimp and they are both male
References